Your Premier Destination for Fractional CO2 Laser Skin Rejuvenation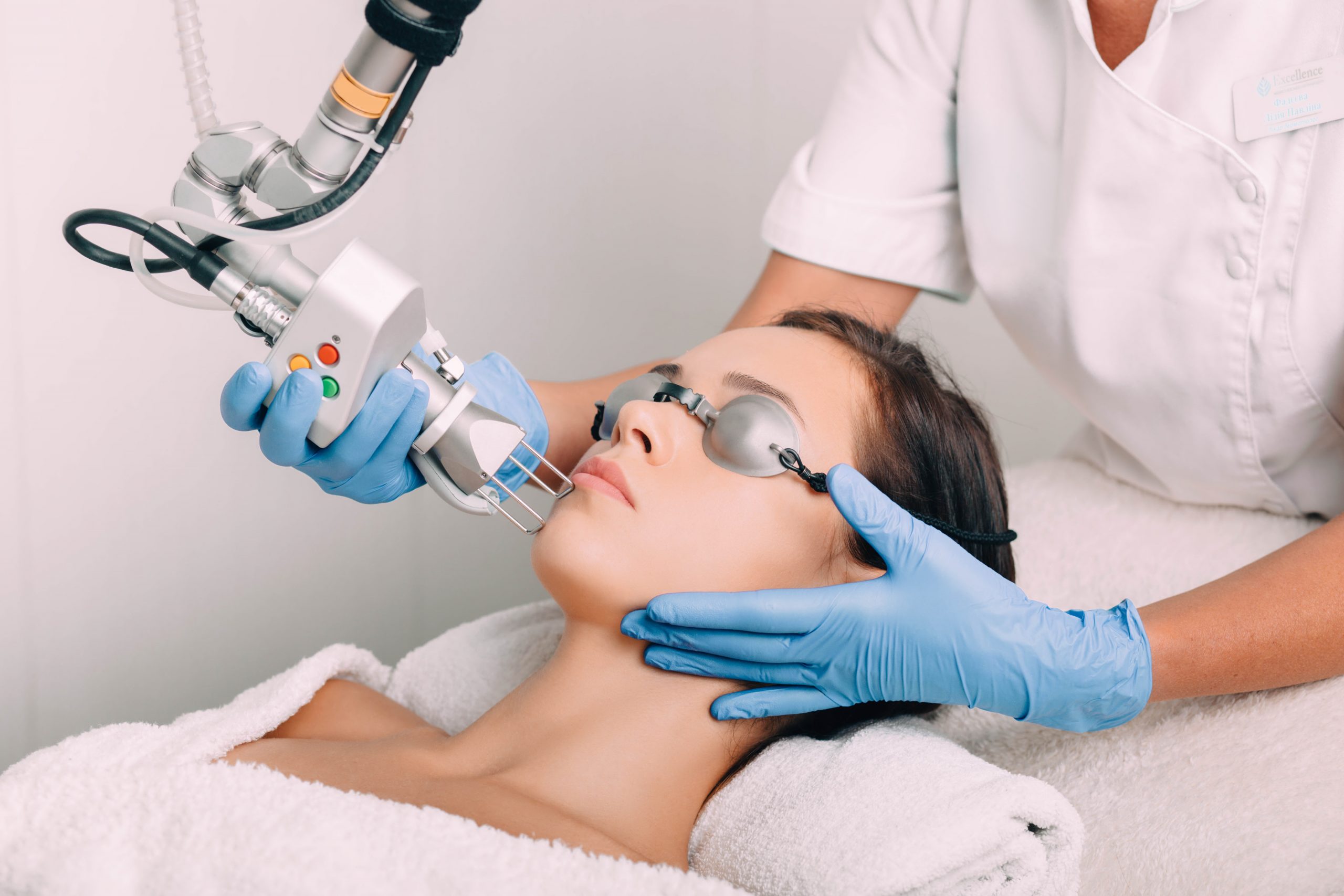 If you're seeking non-surgical and effective skin rejuvenation treatments, you've come to the right place. At Klinik Dr Diana, we take pride in offering state-of-the-art fractional CO2 laser treatments to help you achieve a more youthful and radiant complexion.
Targeting Deeper Skin Concerns
Our advanced fractional CO2 laser excels at treating a wide range of skin imperfections, such as deep wrinkles, sun damage, acne scars, surgical scars, and even precancerous growths like actinic keratosis. Additionally, it can enhance delicate areas around the eyes and mouth, as well as improve the texture of the neck, chest, arms, and legs.
How Does Fractional CO2 Laser Work?
Our cutting-edge fractional CO2 laser works by fractionating the CO2 laser beam into thousands of tiny shafts of light. These shafts penetrate the deeper layers of your skin, stimulating natural healing processes. As a result, your skin replaces damaged cells with fresh, rejuvenated ones, while the heat also tightens existing collagen, promoting firmer, smoother skin.
Long-Lasting Results and Customizable Treatments
With proper sun protection and skincare, the effects of our fractional CO2 laser treatment can last several years. The treatment is customizable to suit your preferences and downtime availability. Opt for a shallower treatment with minimal downtime or deeper treatments for more significant results.
What to Expect During Treatment?
Skin Cleansing: We start by thoroughly cleansing your skin.
Numbing Application: A topical numbing agent will be applied to the treatment area for your comfort.
Treatment Sensation: During the procedure, you may experience increased heat sensation, which is normal.
Discomfort: Some patients may feel mild discomfort during the treatment.
Post-Treatment Sensation: Immediately after the session, many patients liken the feeling to a "light sunburn."
Post-Treatment Care

1) Skin appearance: Reddish, similar to a sunburn.
2) Moisturize frequently for 3 days after the procedure.
3) Facial Care:
- Keep the face clean and dry.
- Avoid dusty areas.
- Avoid cosmetic products until scabs peel off.
Our highly skilled and experienced doctors at Klinik Dr Diana will carefully assess your skin and recommend the most suitable treatment plan tailored to your specific needs and desired outcomes.
Is Fractional CO2 Laser Right for You?
Before proceeding with any treatment, we conduct thorough consultations to ensure that fractional CO2 laser is suitable for you. It's essential to inform us of any medications, medical conditions, or pregnancy, as well as any history of difficulty healing or scarring.
Minimal Side Effects, Maximum Benefits
While complications are rare, our professional team will discuss potential side effects such as mild discomfort, temporary redness, or swelling. These effects are normal and generally subside quickly, leaving you with stunning results.
Achieve Radiant Skin with Fractional CO2 Laser
The following is a summary of the results from medical scientific studies on CO2 fractional laser for skin rejuvenation:

References: Seoudy, W. M., El Messallamy, H. S., Youssef, S. S., & Zaki, M. S. E. (2023). Fractional carbon dioxide laser versus combined fractional CO2 laser and platelet-rich plasma in treatment of facial wrinkles: A comparative split face study. [Journal of Cosmetic Dermatology], [Volume22 (Issue 3)], [Pages 837-849].
Say goodbye to wrinkles, acne scars, and sun damage with our advanced fractional CO2 laser treatments. Experience the confidence of youthful, vibrant skin with Klinik Dr Diana
Ready to Unleash Your Radiant Skin?
Take the first step towards a more youthful and rejuvenated complexion with Vogue Aesthetics Clinic's advanced fractional CO2 laser treatments. Our team of experienced professionals is eager to guide you on your journey to flawless skin.
Book a Consultation Today!
Don't miss the opportunity to experience the transformative power of fractional CO2 laser. Book your consultation now to receive a personalized treatment plan tailored to your unique skin concerns and goals.
Contact Us for More Information.
---