What is HIFU?
HIFU (High-Intensity Focused Ultrasound) is the latest and most advanced technology designed to enhance non-surgical face lifts. It can provide the same facelift and skin tightening as surgical facelift without having to undergo any surgery. This anti aging treatment is increasingly popular in Malaysia due to:
- Promote more effective healing & tissue repair
- Stimulate collagen production
- Melt the facial fats to lift and tighten skin
- Double chin Removal
HIFU treatment requires no incision or injection.
How HIFU work
HIFU treatment works by utilizing ultrasound technology to address various layers of the skin and deliver focused beams at specific depths without causing any harm to the skin surface.
As we age, collagen production decreases, leading to sagging skin and the development of fine lines and wrinkles. In the past, options were limited to procedures like botox injections or surgical facelifts for skin tightening and wrinkle reduction.
During HIFU treatment, focused beams of ultrasound are directed to three different depths of the skin. These beams generate heat ( around 60 to 70 degrees Celsius), which aids in melting facial fats and tightening the skin. Additionally, the heat stimulates collagen production, promoting ongoing skin lifting and toning.

HIFU treatment is suitable for all skin types and serves as an excellent choice for individuals seeking to prevent early signs of aging. Various areas can be targeted, including the forehead, eyebrows, chin, jowl line, and double chin, to effectively reduce wrinkles and address sagging skin.
At Dr. Diana Clinic, we employ the LIFTERA HIFU system.
The LIFTERA Hifu treatment using the original theory of Thermal Diffusion Treatment (TDT ™) Technology make it stands apart from traditional HIFU procedures. By utilizing a faster velocity of High Intensity Focused Ultrasound at 10 Hz, it selectively targets a specific depth within the skin without causing any harm to the epidermis. This cutting-edge anti-aging technology aims to stimulate collagen production by delivering a powerful heat effect to the dermal collagen fibers.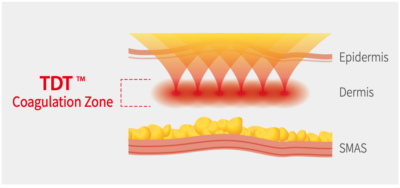 LIFTERA HIFU RESULT

After 30 days
After 90 days
After 90 days
After 30 days
Q+A
Is LIFTERA Hifu Face Lifting Suitable for You?
LIFTERA is an inclusive treatment suitable for individuals of all ages. It enhances the tightness and elasticity of your skin.
In younger patients, it is commonly employed for face sculpting, aiming to achieve a more defined V-shaped face.
For older patients, it is often utilized as a face-lift procedure.
We recommend consulting our doctor for detailed information about this treatment and to determine its suitability for your specific needs.
How fast can I see the result ?How many sessions do I need?
You can expect to see the full results of LIFTERA face lifting approximately 8 weeks after the procedure, as it takes time for collagen stimulation to take effect.
The results can last for a significant period, but maintenance treatments are necessary to prolong the benefits.
We recommend undergoing the treatment at least 3-4 times within the first year, followed by maintenance sessions every six months thereafter. This approach ensures that you maintain the desired outcome and continue to enjoy the rejuvenating effects of the treatment.
Is there any downtime?
HIFU is commonly referred to as the "lunchtime facelift" due to its convenient and efficient nature. It is known for its minimal downtime, and patients typically experience only mild and temporary redness, which usually resolves within a few hours.